csp group for the hotel sector
Energy solutions for hotels
In the hotel business, making your guests comfortable is absolutely essential. Any failure to do so will immediately result in negative criticism, posted in real time. That's why CSP Group provides our top-quality services to some of the largest hospitality establishments, helping to build their reputation and brand recognition.
CSP Group, experts in BMS CTM for the hotel industry
For more than 10 years, our hard work, professionalism and expertise with computer equipment and networks has allowed CSP France to maintain close, trusted relationships with the most prestigious hotels in our region and in France.
CSP Group goes even further by providing BMS CTM heating, air conditioning, ventilation and energy management solutions.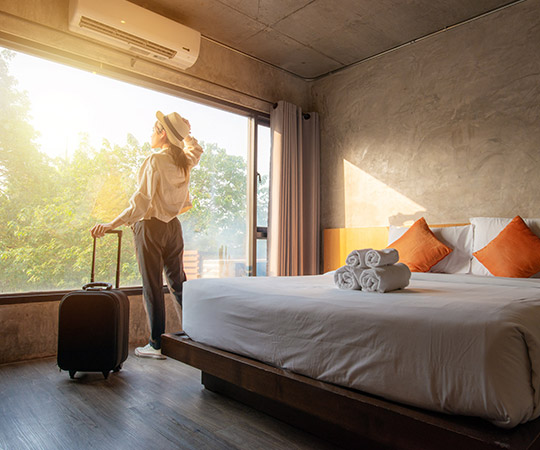 Centralized Technical Management or CTM, more commonly known as home automation, allows you to control all the parameters of your technical features. For a technical system such as electricity, the CTM provides centralized control of all electrical equipment, presence detectors, heaters, roller shutters, alarms, elevators, etc.
Building Management Systems or BMS, also known as building automation, allows you to control all the technical installations in a building simultaneously, including lighting, heating, air conditioning and ventilation.
BMS and CTM are ways of handling technical management that allow hotel operators to optimize energy requirements, resulting in lower energy bills in the long term.
Installation of a central regulation system that can be controlled remotely is a real benefit these days for a gathering place such as a hotel, saving both time and money.
Proven experience in the hotel sector
For the well-being of its guests, a hotel must be as exacting as possible. CSP Group offers customized solutions to meet the needs of each hotel project.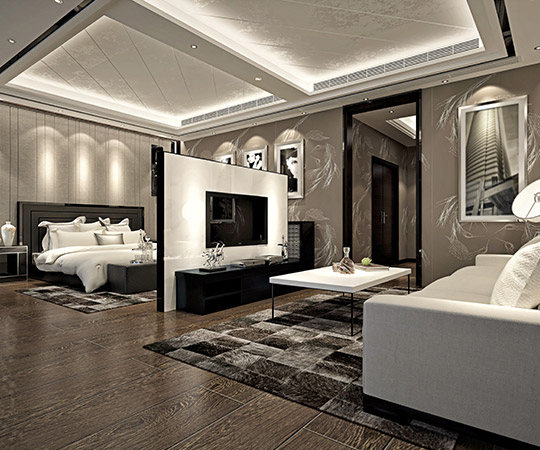 For our engineering and design department, considering multiple situations is all in a day's work. Our expertise and know-how enables us to design the right equipment for your establishment, ensuring perfect comfort for your guests. We take care of both the installation and maintenance of your equipment.
No matter what your requirements are, we fulfill them with pride, taking every specification into account in terms of domestic hot water, air conditioning/ventilation and heating.
Our experience in the hotel sector allows us to perform a detailed optimization of your establishment's energy performance, with a state-of-the-art centralized technical management system that guarantees substantial energy savings.